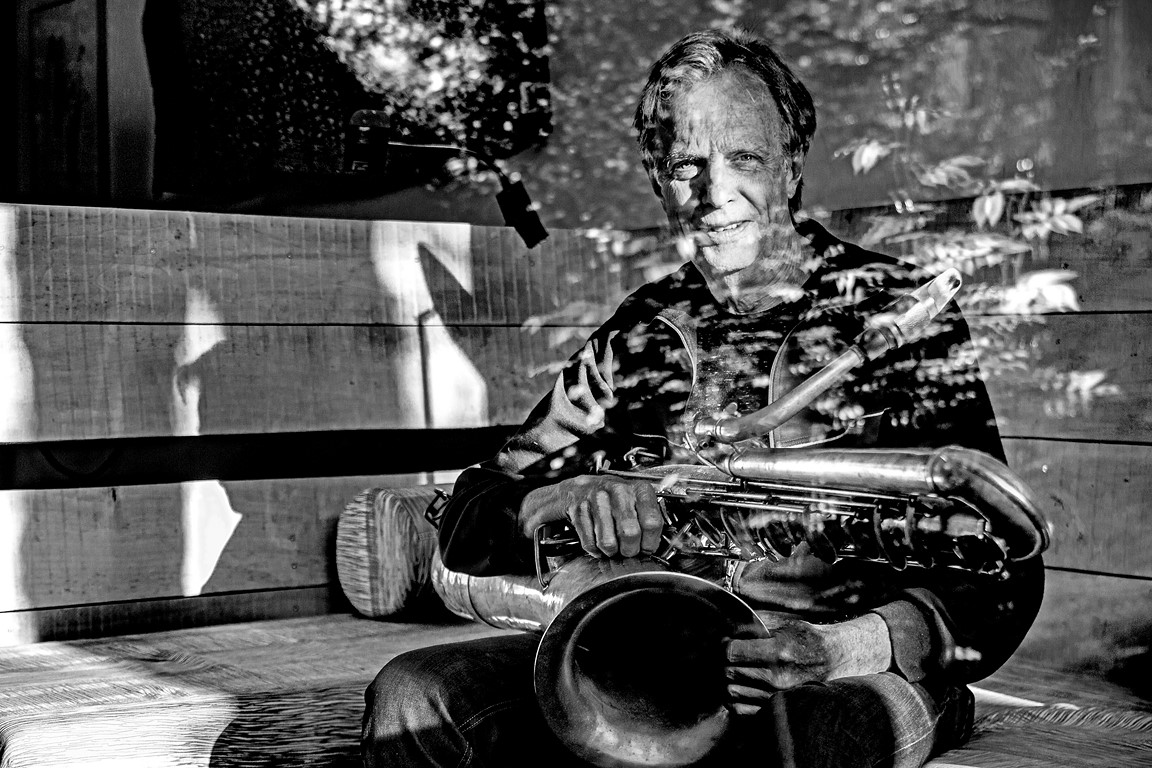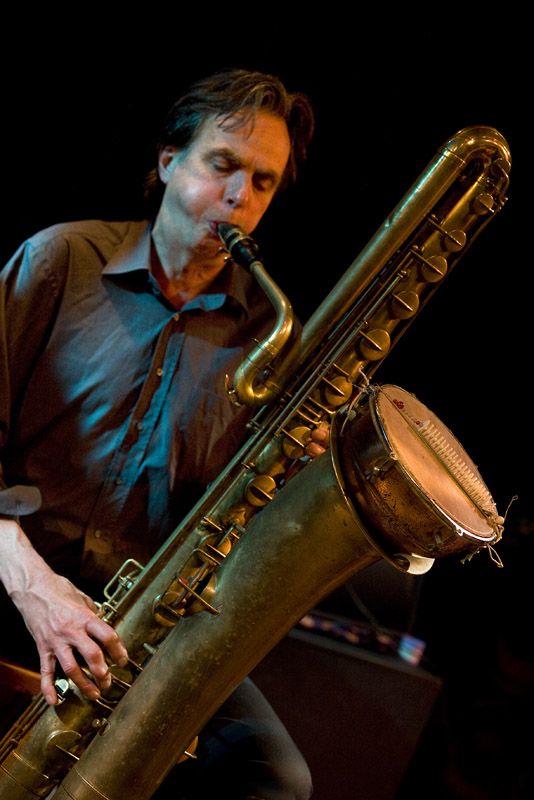 Biography
To specialize in the bass saxophone is in itself an unusual and likely unique idea. Rotterdam resident Klaas Hekman has chosen this path for the past fourty years and is undeniably 'the' master of this instrument. His beginnings, nearly fourty years ago, as a graduate of the Royal Academy of Music in The Hague are surprisingly on flute. His destiny however was ensured at a 1980 meeting in London with Lol Coxhill, when he saw a bass saxophone in a music shop. He was fascinated by this enormous instrument, purchased it and the rest is, as the expression goes, history. Over the ensuing years his illustrious portfolio has included events with large saxophone ensembles, theatre productions, dance music from Surinam, and in more recent years collaborations with numerous players including trumpeter Roy Campbell, and with Intermission, a music project for three double basses and one bass saxophone: Hideji Taninaka, William Parker and Wilbert de Joode on the double basses. Intermission has also performed with the English guitar legend Derek Bailey, pianist Chris Burn and (electronic) composer Gilius van Bergeijk. A recording from 2004 (Yolo – Strotbrock 501) presents him solo, illustrating the brilliance of his playing. Howard Reich in the Chicago Tribune wrote: "How one man can produce so much thunderous sound from so unwieldy an instrument almost defies comprehension.
But Hekman's solos proved so majestic in scope, searing in tone and coherent in structure as to represent self-contained artistic statements in their own right."

Bill Smith. Imagine the sound, Dutch adventures 2, August 8 2005.
Klaas Hekman (Amsterdam, November 5, 1949) specializes as one of the few musicians in the Netherlands on the bass saxophone. In 1980, during a meeting with Lol Coxhill in a London music shop, he sees a bass saxophone and immediately purchases it. Other instruments played by Hekman, who lives in Rotterdam, are flute, piccolo, soprano sax and baritone sax. He makes many national and international tours with the ensembles De Zes Winden, multi-bass band Intermission and De Nazaten. He is a co-founder of the last two groups.
In occupation of De Nazaten bass saxophone, soprano saxophone & piccolo The Six Winds bass saxophone multibass band Intermission bass saxophone The Noo Ones bass saxophone, shakuhachi,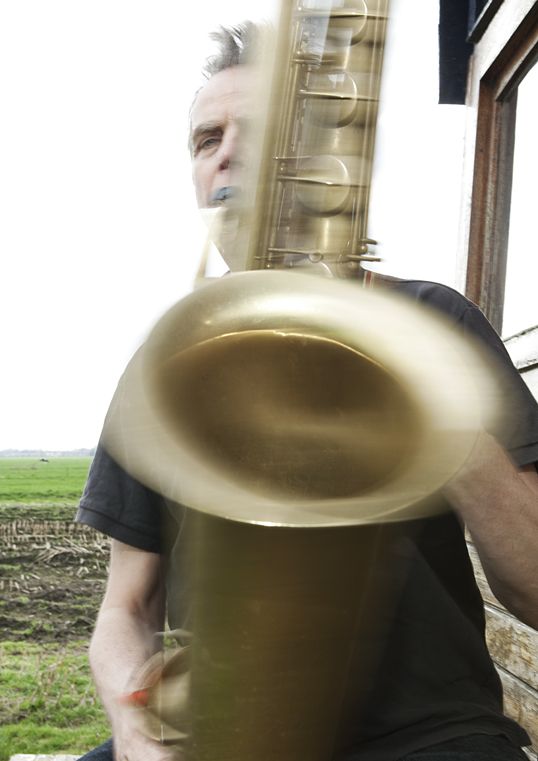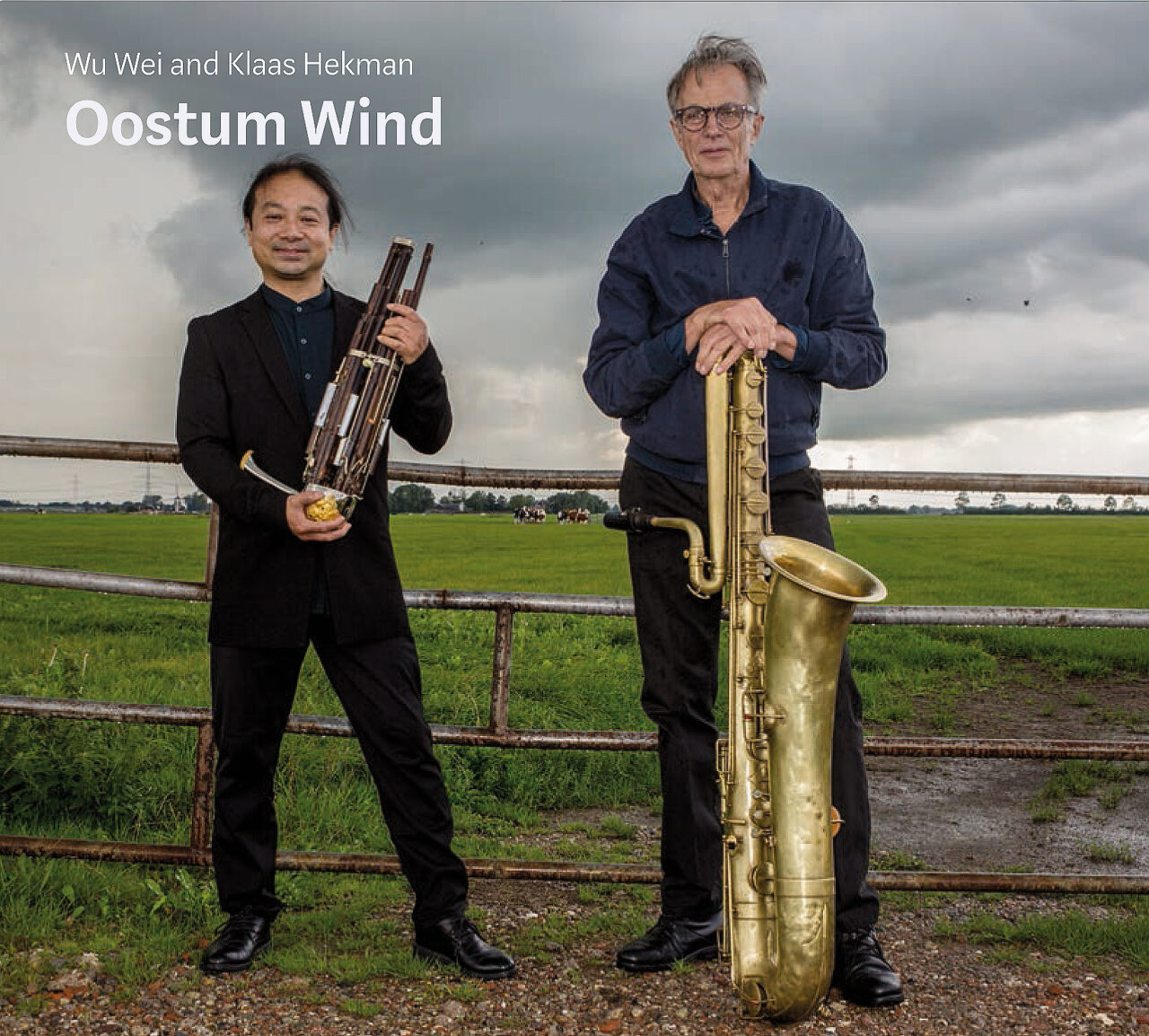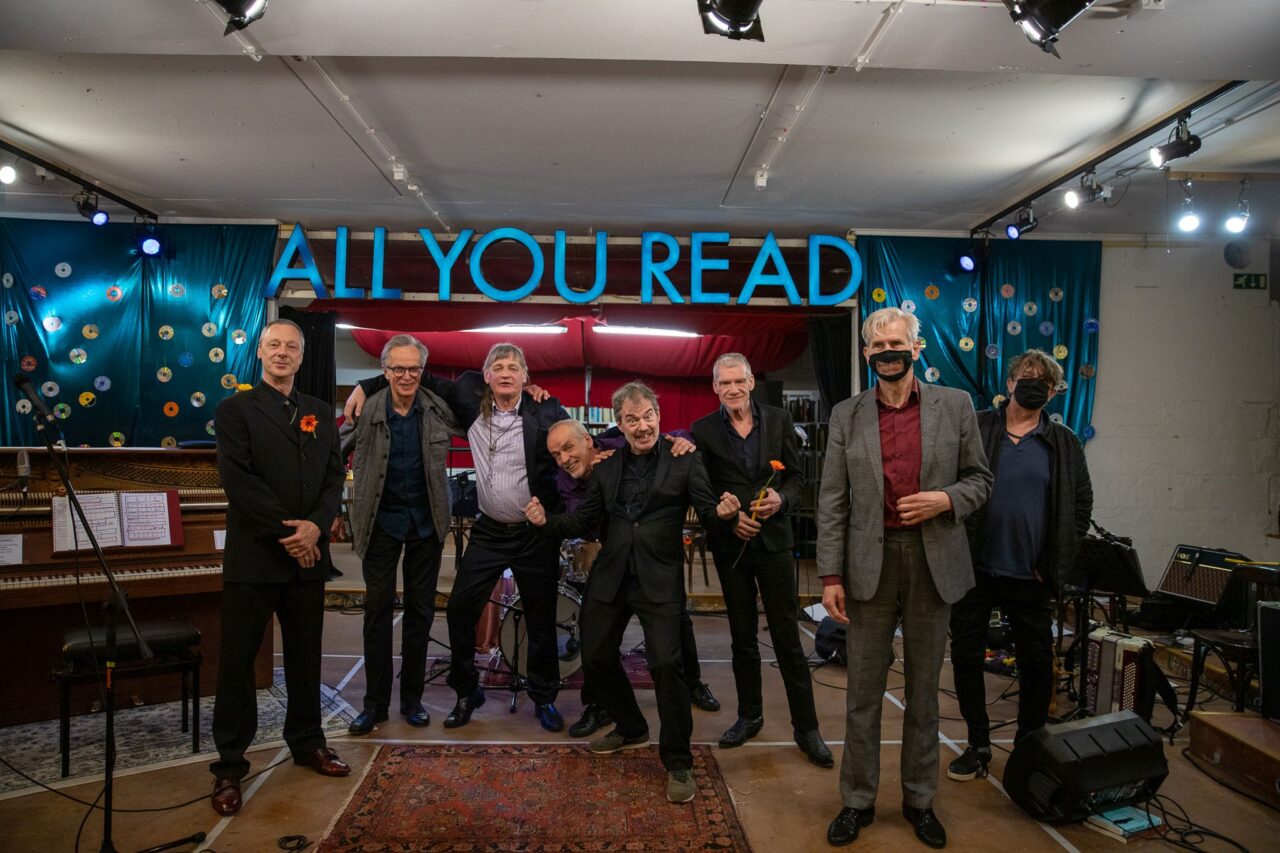 2021 – Release cd Oostum Wind Klaas Hekman Wu Wei www.subdist.com and www.xangomusic.com and streaming service
Participation on flute in the
WereldLevensliederenfestival LeeszaalWest with the Dopegezinde Gemeente.
2020 – CORONA
Visit and rehearsals in June to Wu Wei in Berlin in preparation for a duo performance at the ZomerJazz (f) FietsTour and CD recordings august 26,27 & 28 august
2019 – Performances with De Nazaten.
The Fastest Train # 9 Cd of William Parkers 10 CD Box Migration of Silence Into And Out Of The Tone World (Centering Records 1020-1029)
2018 – CD presentation Als de haan tanden krijgt (When the rooster gets teeth) Strotbrock018 in Theater Walhalla Katendrecht Rotterdam with guests Ronald Snijders flute and Juan Naves keys and tour through the Netherlands
P.L.E.U.N. duo with Cengiz Arslanpay Elektronica and Ney ; music program: Watergruwel.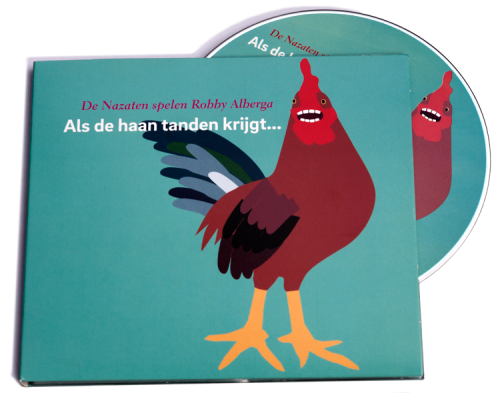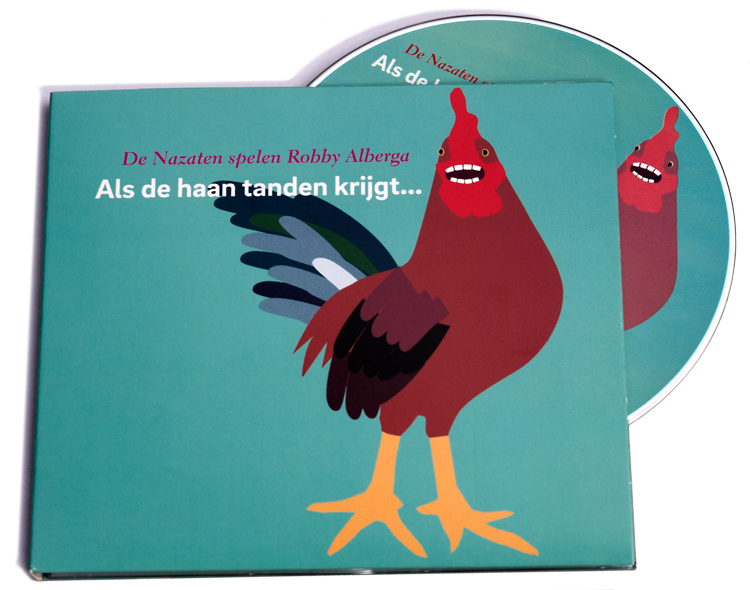 2016 – With Andro Biswane guitar, Satyakam Mohkamsing violin and Sandhya Sanjana singing at the opening of the Indian Film Festival De Haag Lalla Rookh Revisited.
2015 – Performance with William Parker's Netherlands Bass Trio – Arts For Art, NYC – May 1 2015
Bigi Yari 20 years De Nazaten during NorthSeaRound Town 12 performances in Rotterdam including with James Carter and the rest of the Netherlands including the SummerJazzBicyclesTour.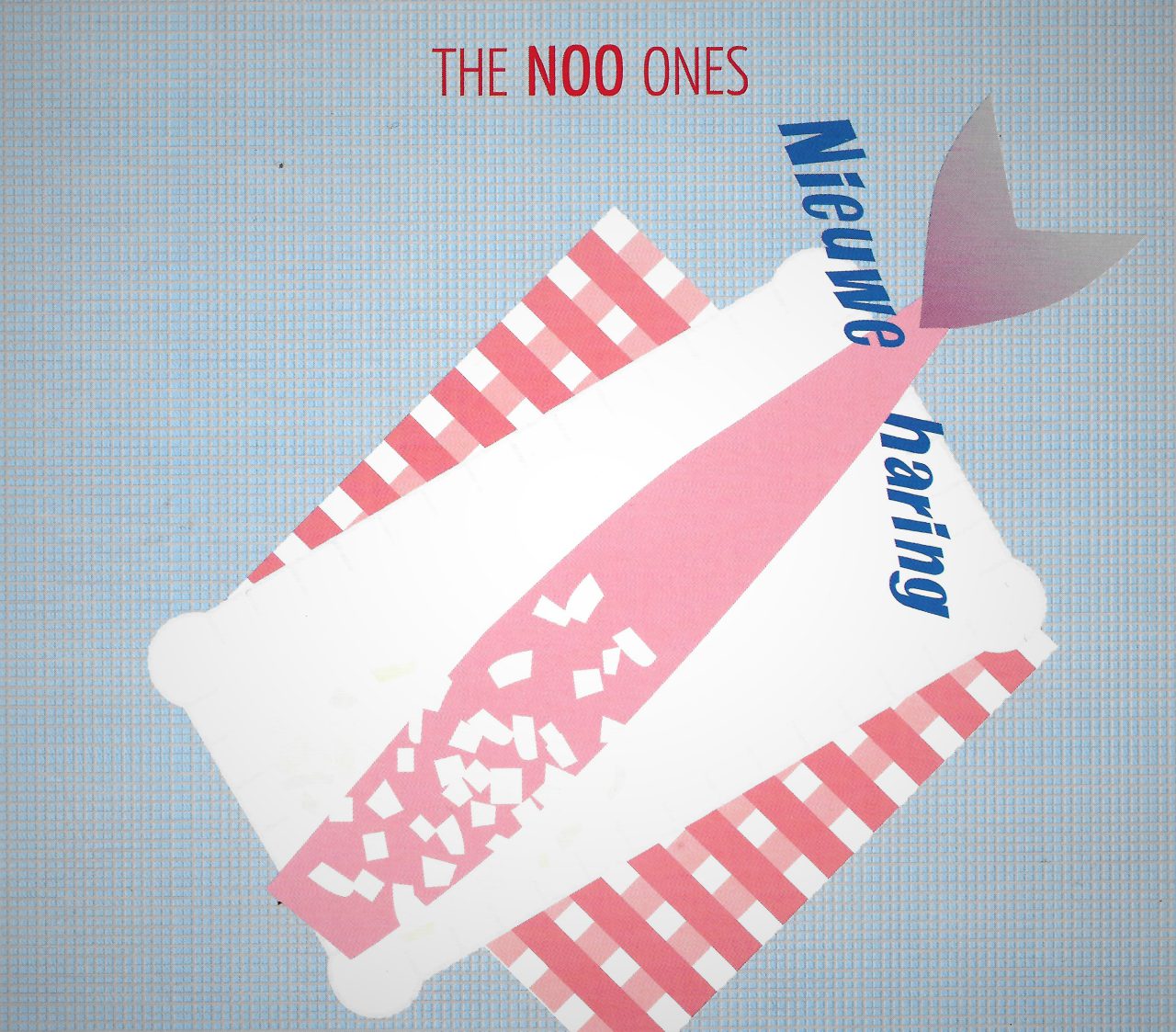 2014 – The NOO Ones, (Klaas Hekman Satyakam Mohkamsing, Andro Biswane, Alan Purves, Joost Buis and Wu Wei) release the album Nieuwe Haring on the label Strotbrock014.
2013 – Second tour with The Noo Ones. Sheng virtuoso Wu Wei in Simon Thoumire's chair
Hekman becomes co-organizer of the program ; Music in Leeszaal West Rotterdam www.leeszaalrotterdamwest.com.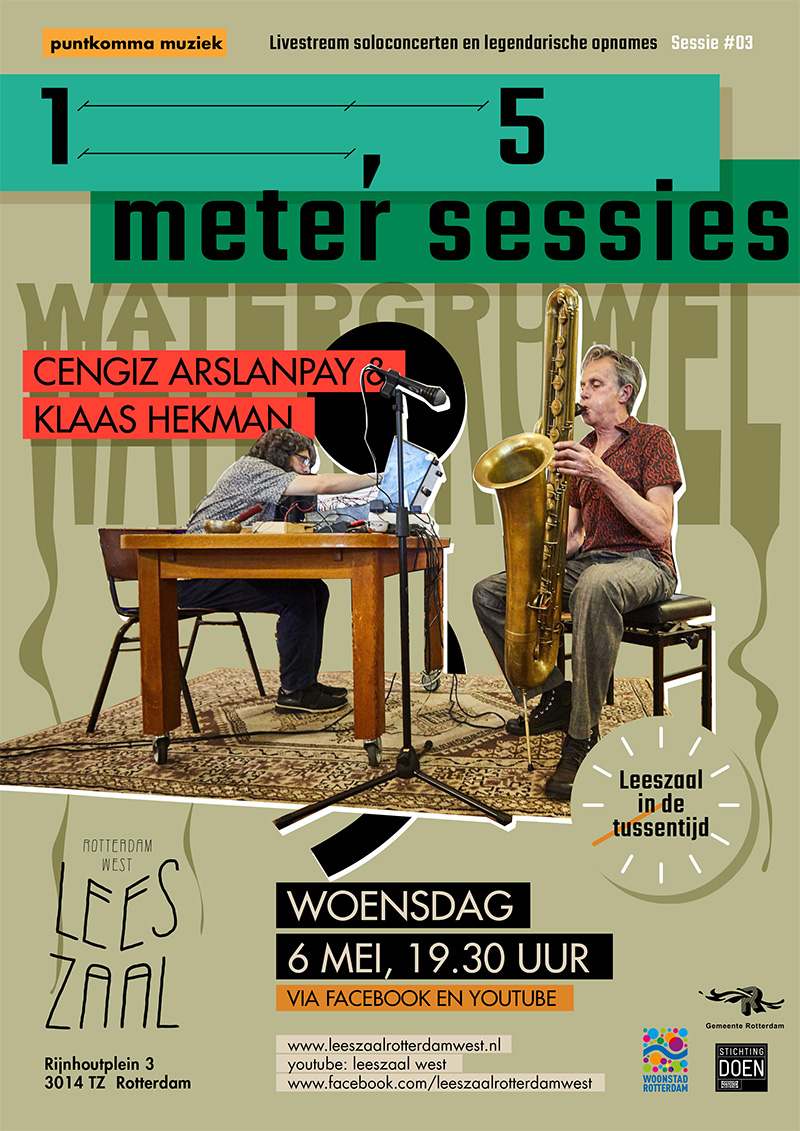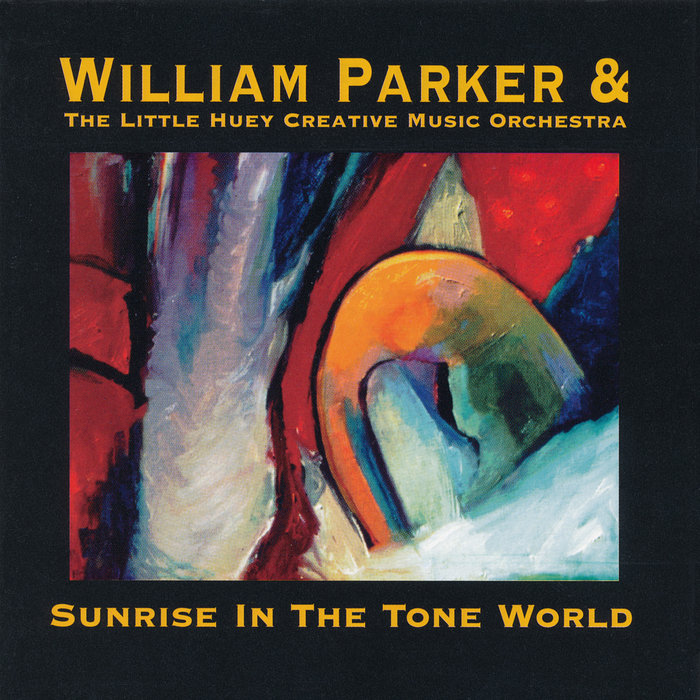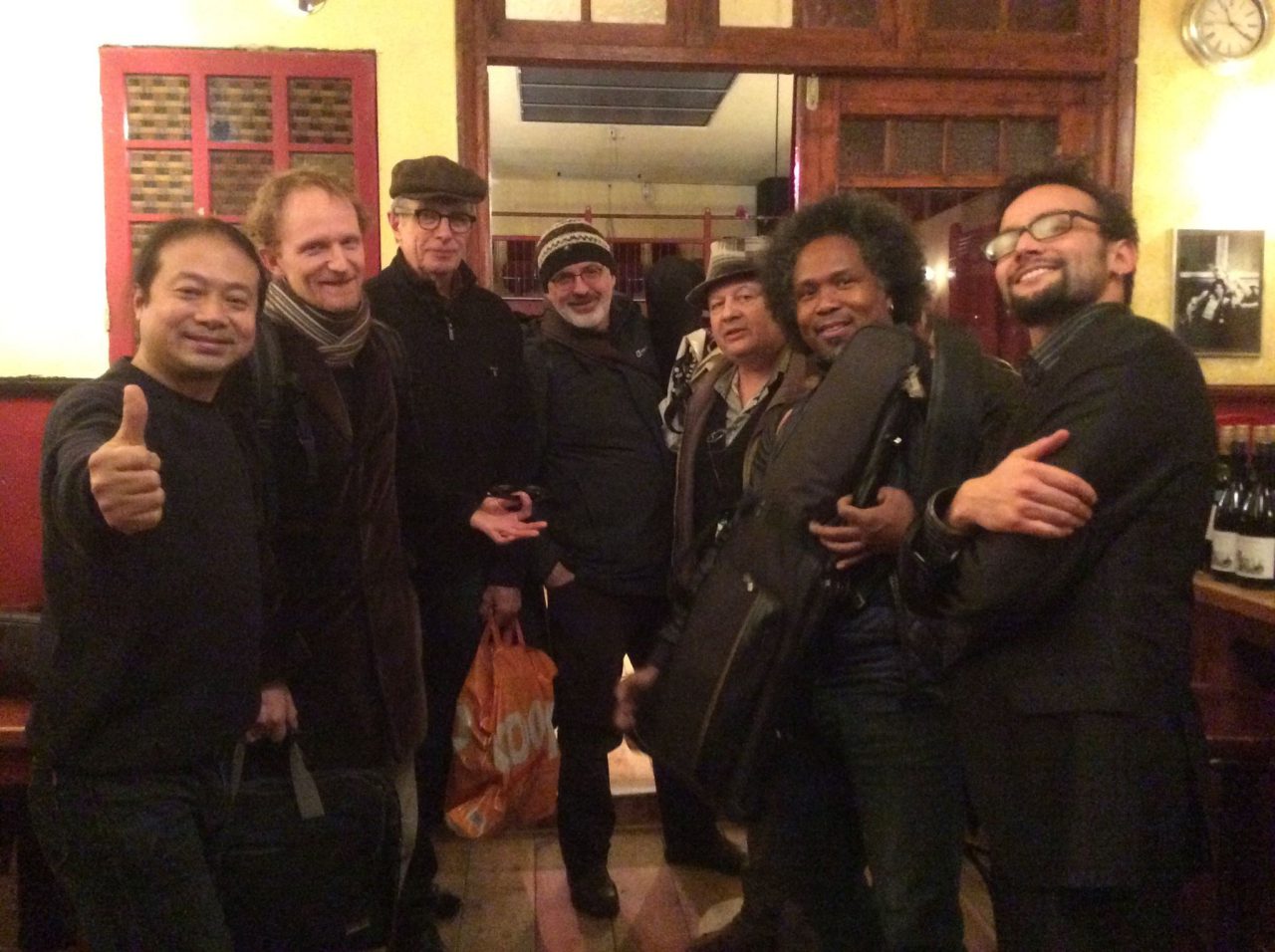 2012 – Hekman plays January 28 in an ensemble conducted by William Parker at Theater Claude Levis Straus in Paris. The concert will be released a year later in the three CD box For Those Who Are Still Here Aumfidelity Aum092/93/94 . Hekman Initiates The NOO Ones and organizes their first tour with, among others, the Scottish concertina player Simon Thoumire. De Doelen Rotterdam, Tropen theater Amsterdam and SummerJazzBicyclesTour in Groningen.
Collaboration project Famiri Misma with jazzvocalist Denise Jannah and De Nazaten.
Cd For Now second CD strotbrock010 from De Nazaten with James Carter
2010-2011 – Hekman will perform with tap dancer Constance van Duinen and percussionist Michael de Miranda.
In 2011 with De Nazaten playing in extensive line-up and with Brasilian saxophonist SPOK (Inaldo Cavelcanti) at the Dunya festival in Rotterdam and the Music meeting in Nijmegen and going on tour with the Brazilian master accordionist Toninho Ferraguti
He also plays with William Parker, Serigne C.M. Gueye and Mola Sylla in De Tussentuin in his own neighborhood Het Oude Westen during North Sea Round Town in Rotterdam.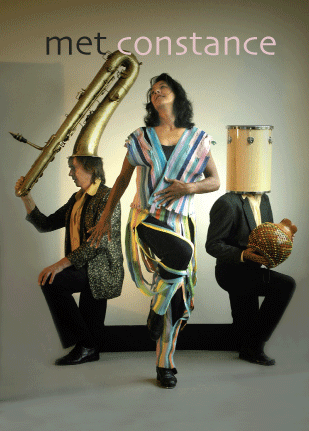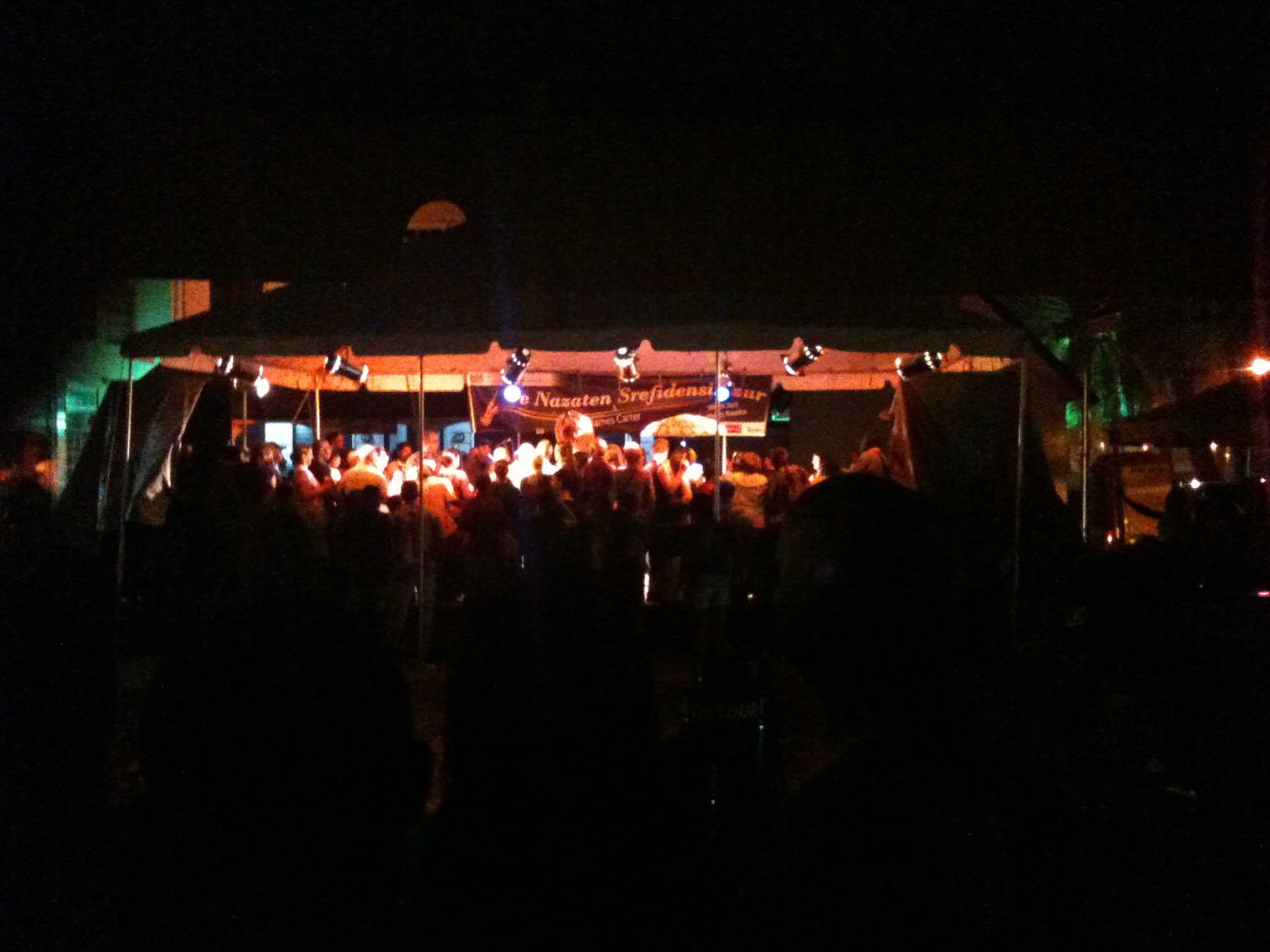 2009 – In 2009 he takes part in the Music 4 Kids at the November Music Festival together with Jacques Palinckx, Alan Purves and Stephan Froleyks. De Nazaten go on tour with James Carter, play with him in Suriname and release their second CD For Now strotbrock010 with him.
2008 – Klaas Hekman joins Deep Schrott, a bass saxophone quartet founded by Dirk Raulf. Hekman also composes for the group. The other members are Andreas Kaling and Wollie Kaiser. He leaves the group after two years.
Performance multibass band Intermission BIM house VPRO radio (recording concert first and second set on CD in archive KH)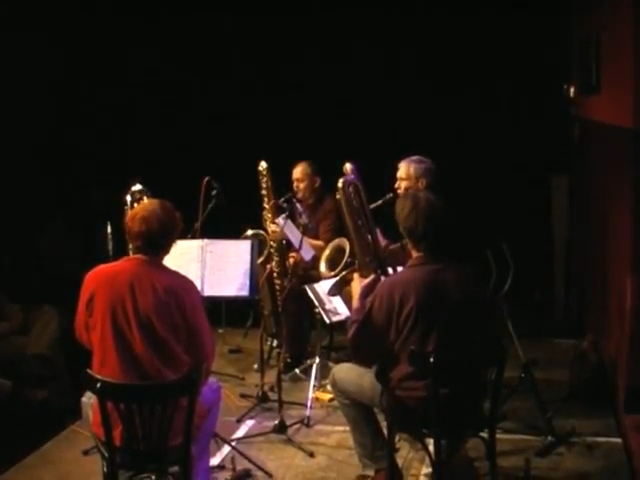 2007 – De Nazaten will tour again with James Carter and will release their first CD with Carter Strotbrock901.
2006 – In 2006 Panrecords released the CD ON STAGE pan042 Hekman founded the Klaas Hekman / Fred Lonberg Holm / Veryan Weston trio, with which he performs during the New York Vision Festival, the ZomerJazzFietsTour (SummerJazzCycleTour) and BIMhuis (Recording by BIMhuis not released in the KH archive) He participates in Rob Maaskant's Sound and Art Project Sonora in the Grote Kerk in Veere.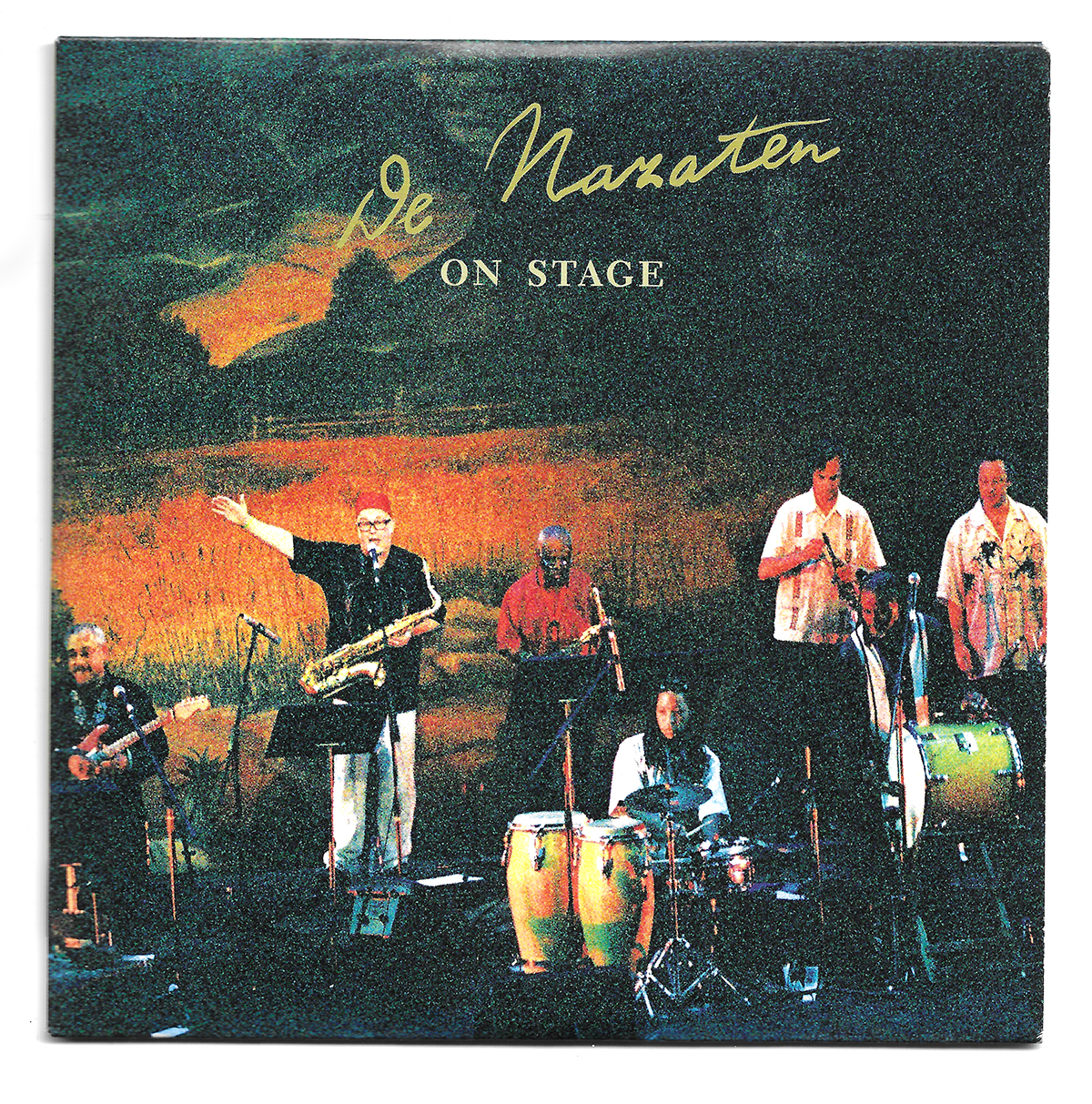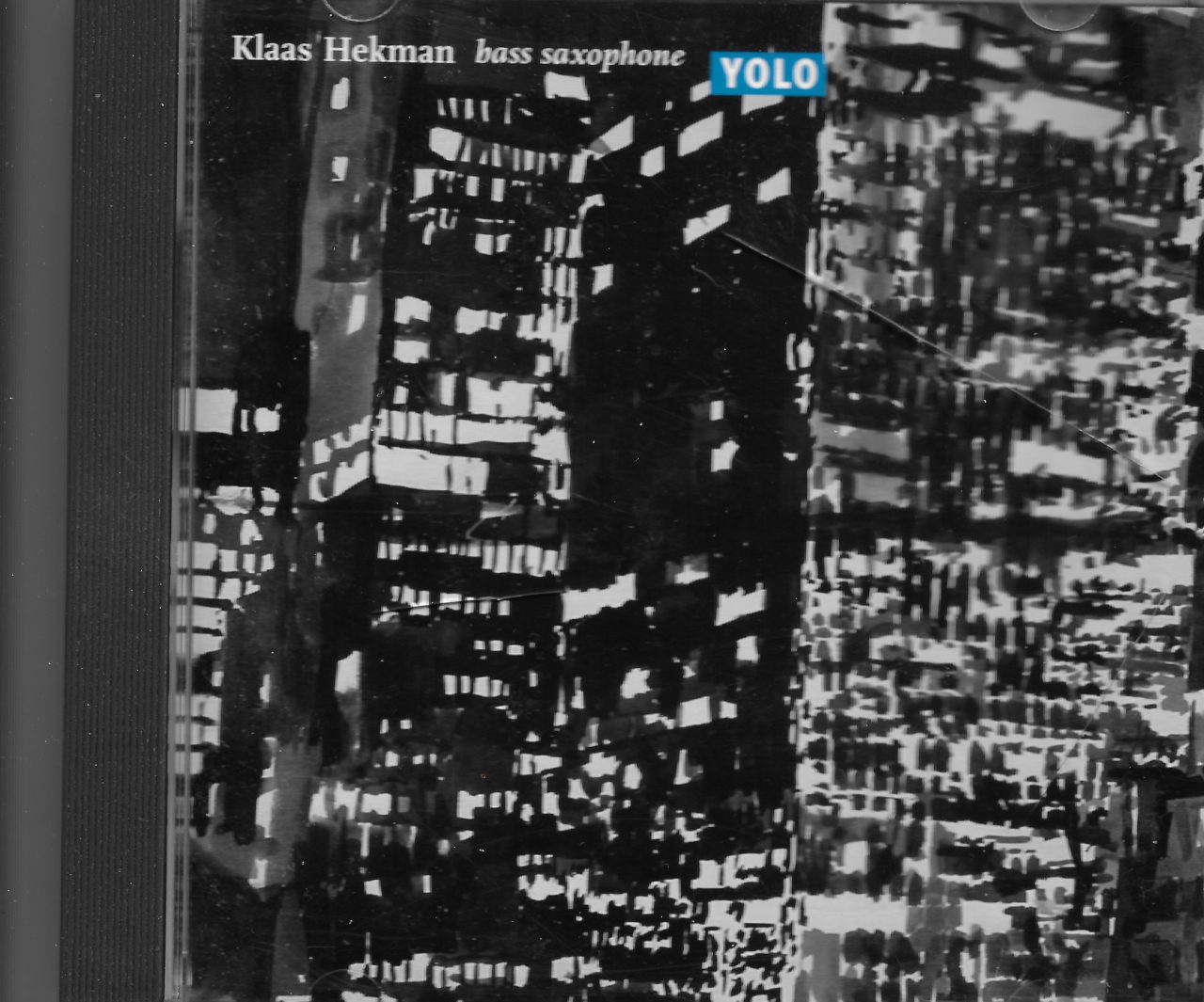 2005 – Solo CD YOLO strotbrock 501 recorded in Chicago by Lou Mallozi
Performance by De Nazaten with the prominent American saxophonist James Carter at the South Netherlands Jazz Festival in Eindhoven. The group also tours South Africa (Awesome Africa Festival in Durban) and the Netherlands with Pregalatham Singaram Mrdangam.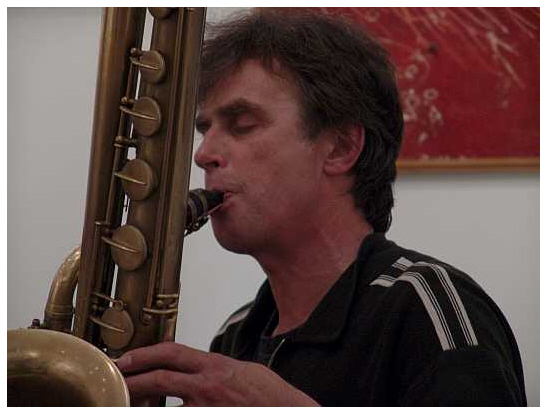 2004 – he performs solo at The Empty Bottle Festival in Chicago, and with William Parker, Roy Campbell Jr and Rashid Bakr in New York. (recordings on CD not released in KH archive)
2003 – Hekman gives a solo concert at the South Netherlands Jazz Festival in Eindhoven.
2002 – Tours through the Netherlands and Japan for De Zes Winden. De Nazaten go to Suriname and play together a.o. with Gamelan orchestra San Budaya from Paramaribo. On the CD Strotbrock 2003 the live recording of this tour.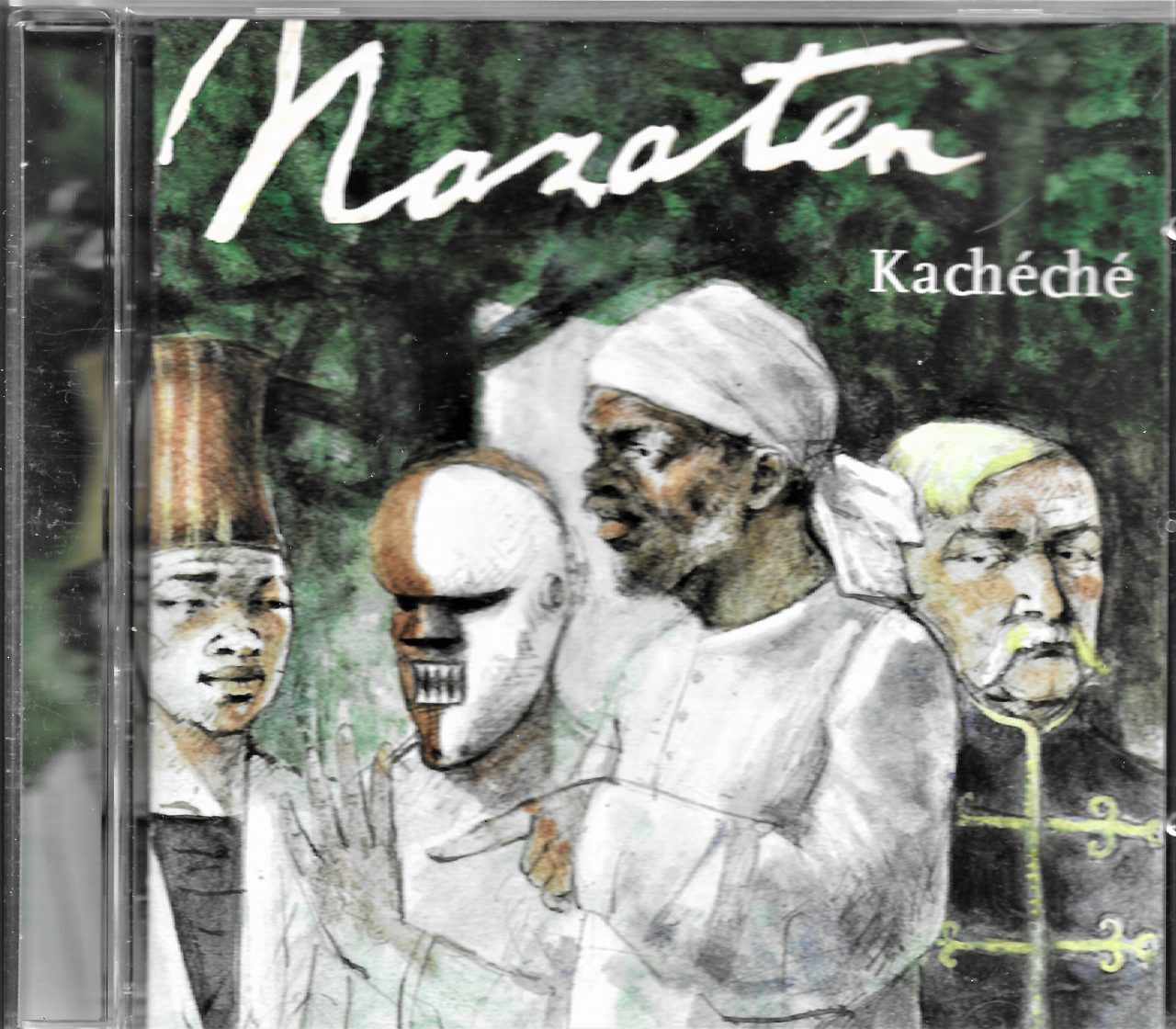 1998 – Tour Unanswered Questions by Intermission with Derek Bailey, Chris Burn and Gilius van Bergeijk. Cd Unanswered Questions BV Nearly 9906. The Six Winds tour with Andrew White and Kazutoki Umezu through the Netherlands. 1999 Intermission on tour again to Japan (Himeji. Kyoyo, Kobe, Toyama, Fuji. With special guest drummer Togashi Masahi, Nagoya, Yokoma, Tokyo. 2000 Under the new name De Nazaten, the second CD Kachéché is released Pan184
1997 – Intermission performs at the Vision Festival in New York. Hekman also plays with William Parker & The Little Huey Creative Music Orchestra. Multibassband Intermission is touring Japan for the first time. The first CD of De Nazaten van Prins Hendrik Kownu Boy e Dansi Pan162CD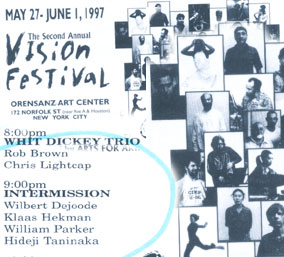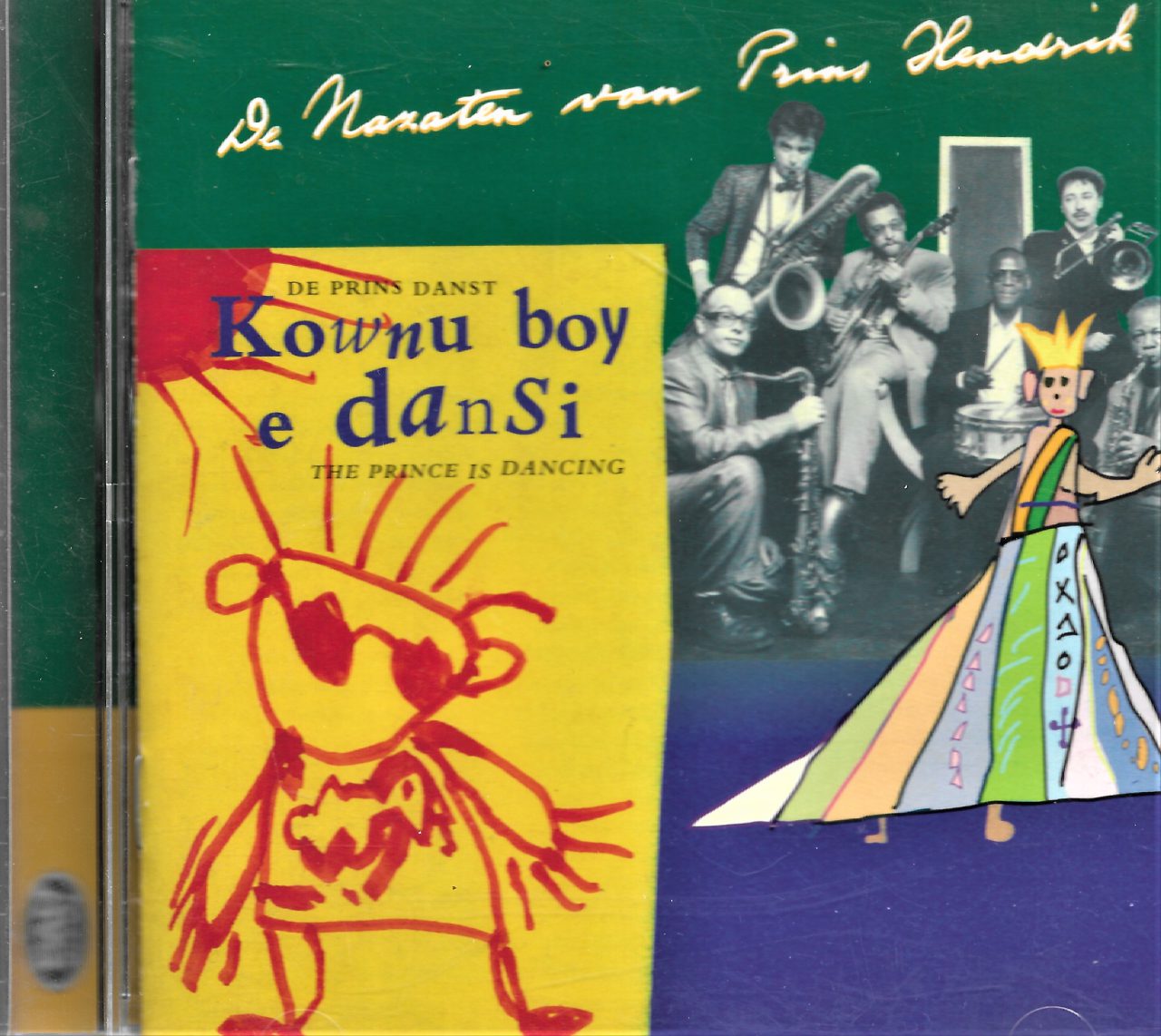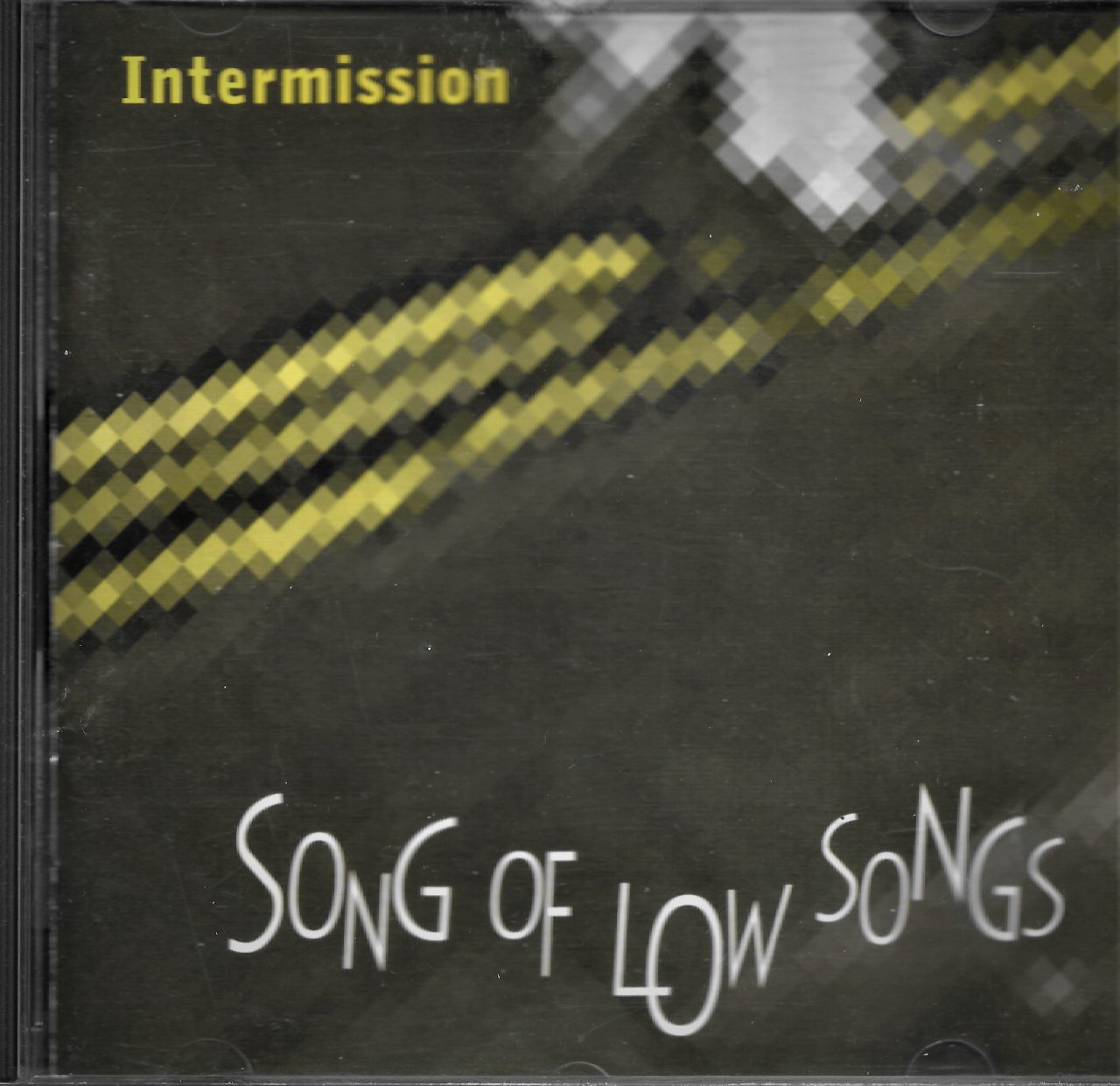 1996 – CD Song of Low Songs BV HAAST 9612 multi bass band Intermission gets **** in Down Beat
1995 – Together with Franklin Ardin, Keimpe de Jong, Carlo Jones and Robby Alberga, he is co-founder of the group De Nazaten van Prins Hendrik. From 2000 the band is called De Nazaten for short. www.nazaten.nl
1993 – Hekman plays on Roy Campbell's CD La Tierra del Fuego Delmark DE-469 1994
The quartet Intermission is founded by Hekman as part of the How Low Can You Go festival in the Unie in Rotterdam. The other members are the bassists Hideji Taninaka, Wilbert de Joode and William Parker. Wilbert De Joode
1991-1992 – Tour of Black Tulip Transit in the Netherlands with Roy Campbell Jr., William Parker, Boudewijn Deeleman, Jos Valster and Han Bennink. A year later there is a new Black Tulip Transit tour with Hideji Taninaka instead of Parker and alternately Han Bennink, John Engels and Willem 'Afrikit' Jansen. Han Bennink
1990 – Hekman founded the group Lucky Seven, with Roy Campbell Jr., Franklin Ardin, Patrick Votrian, Marcel Cuypers, Jos Valster and Coen Alberts. Together with Campbell he starts the Rotterdam-New York exchange program Black Tulip Transit. Performances will follow at The Knitting Factory and Grand Central Station, part of the MTA program Music under New York. Here Hekman meets bassists Hideji Taninaka and William Parker.
1989 – City & Eastern Standard Time Yass Bend a.k.a. CITY & EASTERN STANDARD TIME APOCALYPSO MESSENGERS led by Marcel Cuypers: In its time (1989-1993) the largest Klezmer band in the Netherlands, famous for its weekly concerts in "Het Syndicaat" in The Hague.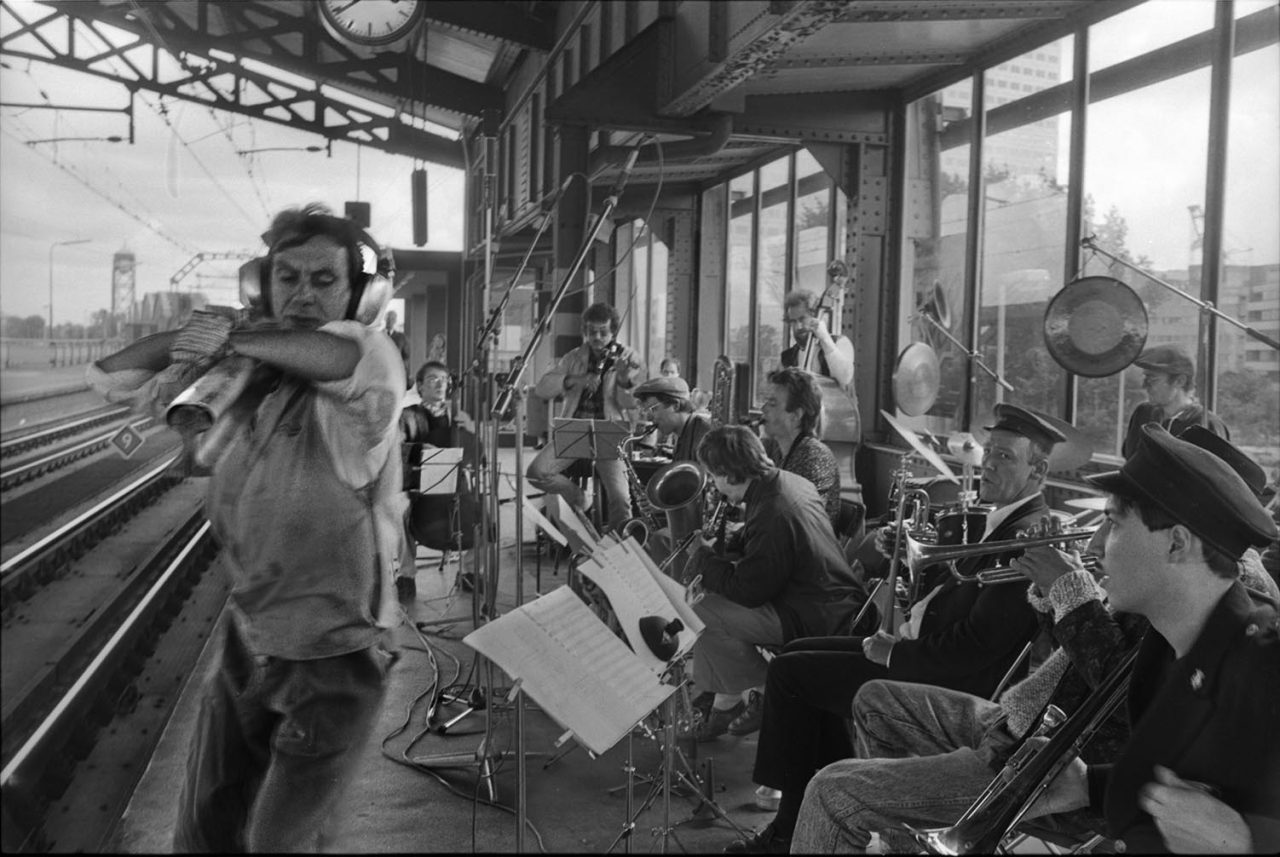 1988 – Tour with the De Zes Winden in Canada and second LP Eliphants Can Dance Sackville 3041
Hekman composes together with Ruud Bergamin and Jos Valster Music for Train Station Blaak in the context of 'Rotterdam, the City as Podium'.
1987 – Tour in the Netherlands and Denmark with De Zes Winden with Frans Vermeerssen instead of Paul Termos
1986 – First LP. with saxophone sextet De Zes Winden Live at the BIM and More BV Haast 064
1984-1985 – Klaas Hekman becomes a member of De Zes Winden (also: The Six Winds), founded by Ad Peijnenburg. The other members are originally Bill Smith, Dies le Duc, Paul Termos and John Tchicai.
Hekman also plays in the MC Interband of multi-instrumentalist Marcel Cuypers.
1981 – Together with Gilius van Bergeijk, Hekman composes the piece Signals for 25 saxophones and five ship's horns in the port of Rotterdam.
From 1981 to 1983 he is a member of the Improvisation Orchestra A7, initiated by Richard Anijs, including Rob Zeelenburg, Wytze van de Zweep and Ab Tamboer.
He also plays in the RoHa Dance Orchestra and the RoHa BigBand. And he is co-organizer of the music- theater production 'The Lost Chord'. LP. Buscar Roha records
1976 – He is co-founder of street orchestra Het Ouwe Bes Orkest, composed of conservatory students, professional and amateur musicians. The orchestra mainly supports activists. Hekman also works as a street musician and with street theater. LP. Promotion # Heipalenlied Pegasus PLP7912
1972 – Hekman will study flute and music education at the Royal Conservatory in The Hague.
---
Performed or/and recorded with :
Frencehorn: Richard Anijs.
Saxophone: John Tchicai (DEN), Bill Saxton (USA), Kazutoki Umezu (JPN), Andrew White (USA), Ab Baars, Luc Houtkamp, Jos Valster and Frans Vermeerssen, Ken Vandermarck, Carlo Jones, James Carter, Tobias Delius, and Keimpe de Jong.
Trumpet: Roy Campbell jr.(USA) ,Woody Shaw(USA), Michel Varekamp and Harold Schet.
Clarinet: Marcel Cuypers.
Trombone: Boudewijn Deelman, Alex Lodico(USA),Masahiko Kono(JPN), and Joost Buis.
Piano: Chris Burn(GB), Rahn Burton (USA),Veryan Weston(GB), Anthony Coleman and Misha Mengelberg.
Bass: WilliamParker, Wilbert de Joode, Hideji Taninaka(JPN), Eric Calmes, Frank van Berkel, Peter Wassenaar.
Drums and percussion: Coen Aalberts, Franklin "Copy"Ardin, Han Bennink, John Engels, Reggie Nicholson, Masahi Togashi(JPN), Sam Bennet(USA), Chris Semmoh, Franklin 'Copy' Ardin, Michael Zerang, Michael de Miranda, Rashid Bakr (USA) and also Gregory Kranenburg and Carlo Hoop.
Guitar: Robby Alberga, Derek Bailey(GB), Andro Biswane, JINMO(JPN) and Tatsuya Koumazaki(JPN).
Tuba: Oren Marshall(GB),Patrick Votrian(USA).
Singers: Tsehaytu Beraki (Eritrea), Jaap Blonk, Pierre van Duyl and Bram Vermeulen.
Cello: Fred Lonberg-Holm.
(tap)Dance: Constance van Duinen and the dancers David Zambrano(VEN),Toru Iwashita(JPN).